Whether you're a seasoned surfer or just looking to try something new, Santa Cruz County is the perfect place to catch some waves. With miles of coastline and plenty of great surf spots, there's something for everyone. This legendary surfing destination on the west coast is where the surfing culture thrived in its early days and continues to be an important part of the local lifestyle even today.
Why Choose Santa Cruz as a Surfing destination?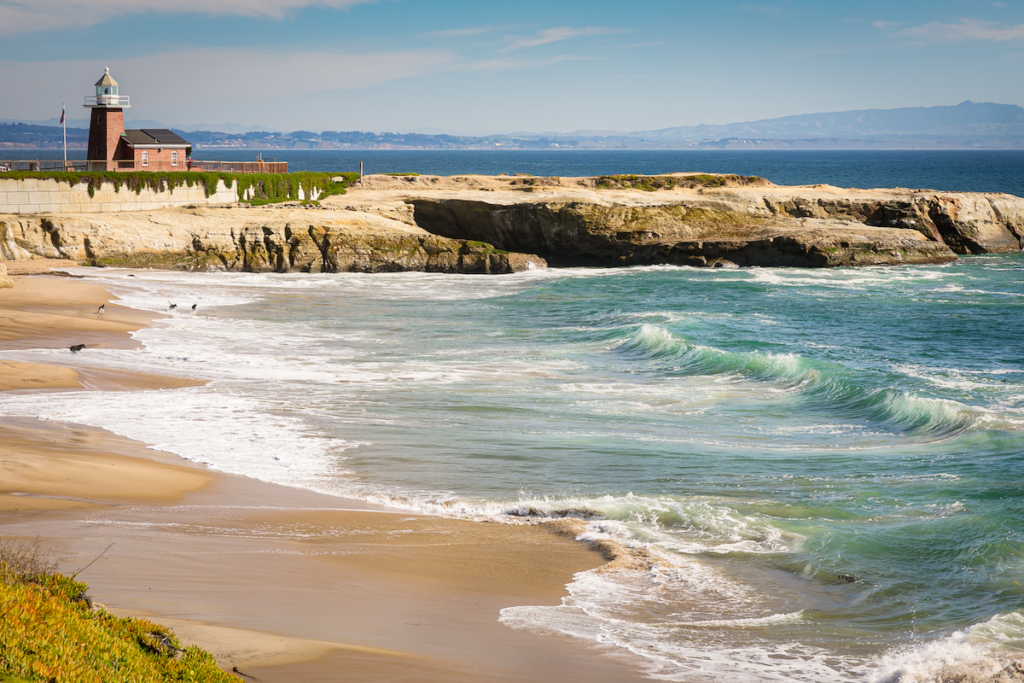 Any surfer looking for an unforgettable experience should head to Santa Cruz. You can find something here that suits your interests regardless of your experience or skill level. Surfers and beachgoers from all over the world visit Santa Cruz to enjoy its unique atmosphere and thriving beach culture.
There are so many surf shops and board rentals available throughout the city where you can find what you need without having to bring a lot of equipment easily. There are many excellent places to purchase a board if you decide to do so. Furthermore, it's easy to understand why so many visitors come here year after year thanks to a variety of entertaining events like the World Championship Longboard Competition and a laid-back way of life. You won't have any trouble finding fantastic accommodations in Santa Cruz County due to the abundance of lodging options!
Santa Cruz is home to some of the most perfect waves in the world. Its rocky coastlines provide shelter from strong winds, meaning that the waves here are smooth and consistent year-round. Whether you prefer small beach breaks or big swells, there's something for everyone here. Plus, with so many different breaks located throughout Santa Cruz County (from Pleasure Point to Manresa Beach), it can be easy to find an uncrowded spot even on busy days!
When is the best time for surfing in Santa Cruz County?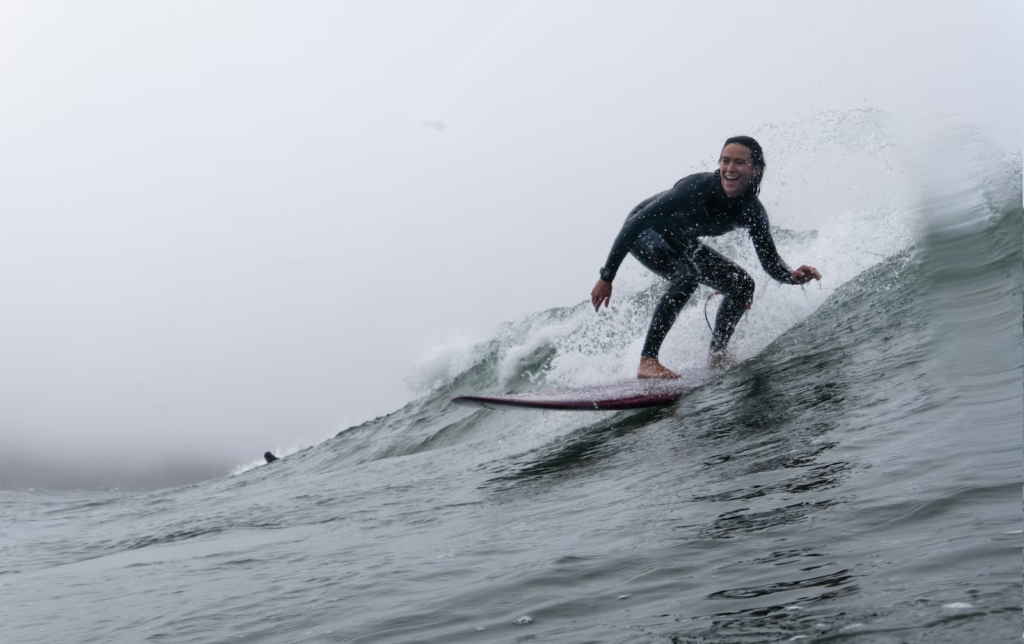 Santa Cruz is often called the Mecca for surfers, and for good reason. As a year-round surfing destination, there's never a bad time to ride the waves in this ultimate surf city. Summertime south swells bring good head-on action to the right points at the Lane and beyond, as well as good action further down the Cabrillo Highway and in Monterey Bay. The best seasons, for many advanced surfers, are fall and early winter. They produce strong NW and W conditions, and the winds are frequently capable of bending offshore.
Here is a breakdown of what to expect in each season if you want to go surfing in Santa Cruz:
Winter Swells in Santa Cruz
Winter is the time of year when Santa Cruz sees some of its biggest swells. The cold water temperatures and strong winds create powerful waves that are perfect for experienced surfers looking for a challenge. Expect to find waves ranging from 3–6 feet in height, with occasional larger sets rolling through. The winter months also bring more consistent swell direction and size, making your surf session planning easier.
Summertime Sunshine in Santa Cruz
Summertime is all about sunshine and fun in Santa Cruz. The warm water temperatures are perfect for beginner surfers, while the smaller waves provide a great opportunity to practice your skills. Expect to find waves ranging from 1-3 feet in height, with occasional larger sets rolling through.
Spring and fall conditions in Santa Cruz
Spring and fall are the transitional seasons in Santa Cruz, offering a mix of both winter and summer conditions. During this time, you can expect to find waves ranging from 2–4 feet in height, with occasional larger sets rolling through. The swell direction and size are more unpredictable during these months, so it's best to check the surf report before heading out. Spring and fall also bring cooler water temperatures, making it a great time to get out and enjoy the waves.
Where to surf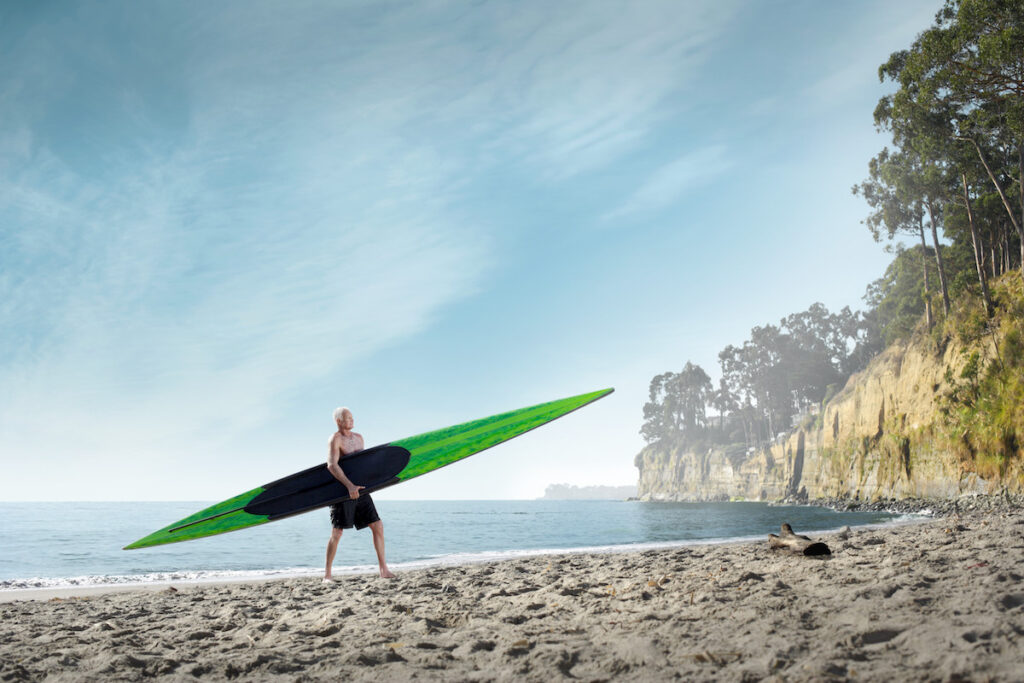 Ready to get a vacation rental in Santa Cruz and spend some time surfing? Here are some of the top spots to ride the waves:
| | |
| --- | --- |
| Surfing Destination | Distance from Santa Cruz |
| Cowell's Beach | 1.3 miles |
| Capitola Beach | 5.6 miles |
| Pleasure Point | 6.7 miles |
| Steamer Lane | 1.8 miles |
| Manresa State Beach | 12.9 miles |
Cowell's Beach
Address: 109 Beach Street, Santa Cruz
Looking for the perfect spot to learn the art of surfing? Cowell Beach just might be it! The beach is a popular beginner-friendly spot to surf, with several surf schools dotting the area. For those just learning to surf, Cowell Beach is a fantastic area to practice paddling out to the wave and standing up on the board. There are a lot of young kids learning to surf since the waves are long and gentle, while the sandy bottom and shallow water provide additional protection. You will come across many young kids trying their surfing skills here.
The area also has plenty of surf shops and eateries just across the road. The Santa Cruz Boardwalk is a popular tourist spot in the area if you plan on indulging in sightseeing after a session of surfing!
Capitola Beach
Santa Cruz, California, San Jose Avenue, and Esplanade Capitola
Capitola Beach is the best choice if you want a family-friendly beach and a place where the kids can practice surfing. The waves are gentle and soft, and the water is shallow—perfect for young kids to learn the basics. There are several excellent restaurants, ice cream parlors, and adorable boutique businesses in Capitola Village.
Pleasure Point
Address: East Cliff Drive and 36th Avenue, Santa Cruz
Pleasure Point is the first of the true star spots when it comes to surfing in Santa Cruz. It is a well-known surfing location with a good variety of waves for every skill level. You'll find it very crowded on most days because it's one of Santa Cruz's best-known surf spots and is easy to get to. You should be fine surfing at Pleasure Point regardless of your skill level if you use common courtesy and observe fundamental surf etiquette. Pleasure Point is a popular surfing destination for all skill levels because of the long, gentle waves that draw in locals, visitors, and people from over the hill.
Steamer Lane
Address: West Cliff, Santa Cruz
A classic surf break in every sense, Steamer Lane offers impressive, gorgeous waves that must be seen to be believed. It is easy to get there, and there is lots of parking. One of Steamer Lane's four reef breaks offers some of Santa Cruz's most incredible waves. There are always surfers in the water and visitors admiring from the sands at this popular spot, and there is even a surfing museum in the nearby lighthouse!
Manresa State Beach
Address: 1445 San Andres Road, Watsonville
You'll enjoy checking out the waves at nearby Manresa State Beach if you don't mind taking a short drive outside of Santa Cruz. Manresa has powerful and intimidating northwestern waves with peaks, valleys, and left and right breaks in the winter. It is not for beginners or the timid. To reach the waves that can be surfed, you must paddle out about a quarter of a mile, but once you are there, you have long rides. If you are looking for a less crowded surfing spot, Manresa State Beach is a great one to choose from! Just make sure to always go with someone else because Manresa is notorious for its rip currents.
All in all, "No waves, no glory"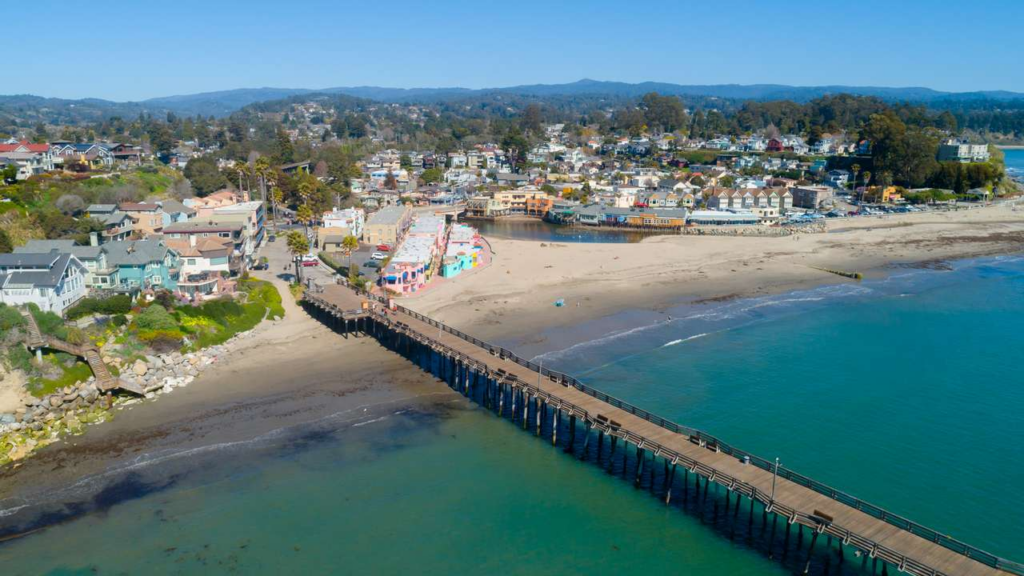 Immerse yourself in the ultimate beach getaway and experience life as a surfer! The city is renowned for its countless surfing spots, making it an ideal spot to ride some waves. Book your stay now so you can soak up all that this iconic surf city has to offer while staying in one of the wonderful vacation rentals near the beach – perfect for turning your holiday into something truly unforgettable!
Commonly Asked Questions About Surfing in Santa Cruz County
What are the best times to surf in Santa Cruz?
The best times to surf in Santa Cruz are generally in the early morning and late afternoon, when the tide is low and the winds are calm
Is surfing in Santa Cruz safe?
Yes, Santa Cruz is a safe place to surf! Thanks to the many available locations for surfers of all levels, from beginners to experts. Just remember, don't try to ride strong waves as a beginner.
Where do beginners surf in Santa Cruz?
Beginner-friendly surfing spots in Santa Cruz include Cowells, the Hook at Pleasure Point, and Capitola Beach. All of these spots attract surfers in large numbers and are popular for their gentle waves that are easier for beginners.
Are there any surfing restrictions or regulations in Santa Cruz County?
Yes, there are certain restrictions and regulations in place for surfing in Santa Cruz, such as designated areas for swimmers and surfers and rules regarding safety and etiquette. It is always a good idea to check with the local beach patrol or surf schools for specific rules and regulations.
Are wetsuits required for surfing in Santa Cruz County?
Most surfers in Santa Cruz County wear wetsuits when they go surfing because the water can be cold.