Planning a trip to Northern California? Here are just a few reasons why a Santa Cruz County vacation rental is going to elevate your trip to the next level. Live like a local in some of Surf City's most idyllic homes, ideal to make your vacation one to remember. Why stay in a crowded, busy hotel when you can enjoy the privacy of your own home, along with luxury amenities to really make the most out of your trip to Santa Cruz.
Experience all Surf City has to offer right at your doorstep with luxury beachfront homes to cozy cottages, perfect for a relaxing retreat. Why stick to hotel rules when you can create your own with access to state of the art kitchens, private pools and hot tubs! No more awkward elevator talk… All this is possible with a vacation rental home, waiting for you in one of California's most beautiful cities! 
Luxury amenities in Santa Cruz without the luxury price
Private Pools and Hot Tubs
There is nothing worse than a busy hotel pool or hot tub, with a vacation rental you have the option to have your very own pool. No swimming after a certain time in hotels is a thing of the past with unlimited access to your very own private pool, allowing you to take a dip anytime you want. Having a private pool or hot tub is a luxury that gives you and your family more privacy, and a level of comfort that is unmatched when staying in hotels.
Kitchens that save you money
Vacation rentals in Santa Cruz offer guests some of the most modern and convenient kitchens that end up saving you money. Eating in hotels can add a hefty sum onto your bill, with access to your own kitchen you can cook as much as you like for as many guests as you like! It provides you with flexibility that a hotel just can't match. The perks of having access to your own kitchen means you can make lunch and take it out with you to the beach, have a midnight snack with friends or even entertain and cook for guests yourself. 
Endless amount of space
Groups of all sizes
No more cramming the whole family into a small, stuffy hotel room to save on the extorate prices. With vacation rentals the whole family can have separate bedrooms, with some rentals having large occupancies up to eight and more! Rentals give you more value for your money with multiple rooms, living area, cooking space and even spacious outdoor areas for sunbathing and barbecuing! The extra space available to you is unparalleled to that of a hotel. It gives you the freedom to host a friends getaway, big family reunion or even be able to have an intimate couples retreat, the possibilities are endless.
Pet-friendly
Another perk of vacation rentals is the ability to bring along your four legged friends. Pet-friendly vacation rentals in Santa Cruz are very common. With the extra space available, your furry friend will have lots of room to snooze, explore and do their business in peace! Whether you're looking for a property for a big family reunion or a beachside bungalow that's ideal for a romantic weekend getaway, Surf City has some of the  best pet-friendly rentals in the area. 
Live like a local in Northern California
Unlike hotels, vacation rentals are designed to allow you to live like a local. The homes have multiple parking spaces and room for bikes, allowing you to easily go out and explore the area hassle free. The extra storage space means you can store your surf boards, paddle boards or any type of equipment easily! Also, with the supreme location of these rentals, you can hop straight out of the water and stroll right up to your home to wash off all that sand. You'll be surrounded by local Californians waiting to give you the best recommendations for the area. You will feel so at home you'll never want to leave. 
Location, Location, Location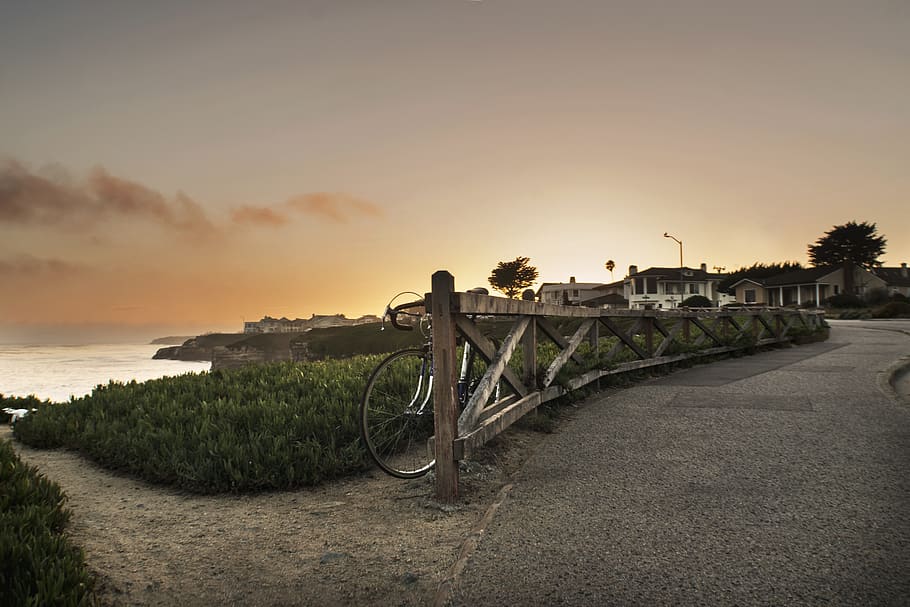 Find me by the Beach
Santa Cruz has some pretty spectacular beaches which makes for some magical ocean-view vacation rentals. Be on the ocean's doorstep with some of Santa Cruz's most charming seaside homes. Waking up to crashing waves and a refreshing sea breeze is just one of the many experiences Santa Cruz has to offer. Whether you're into surfing, sunbathing or just enjoy a chilled glass of rosé at sunset, these sea-side vacation rentals are for you.
Something for everyone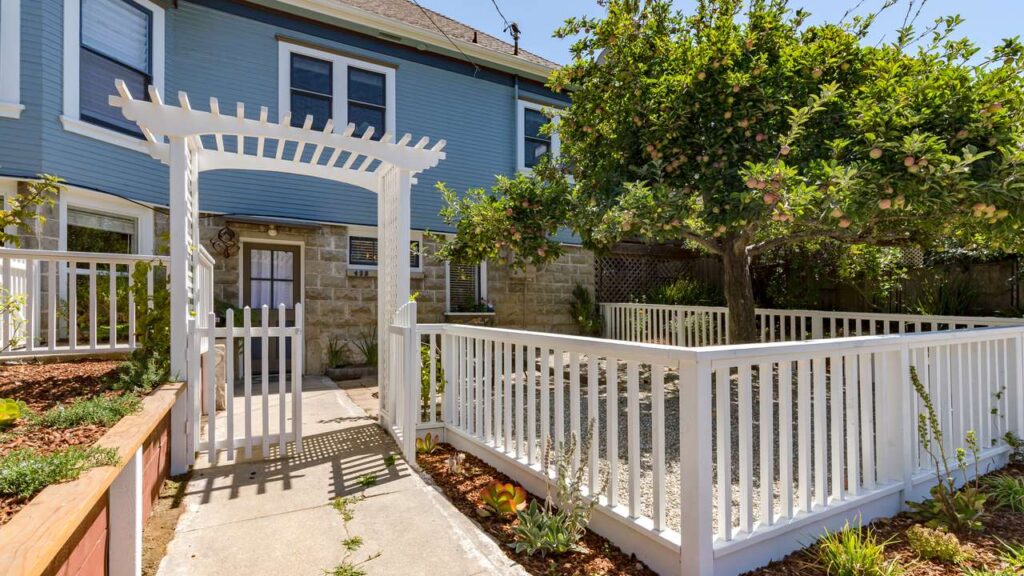 Santa Cruz doesn't just have an incredible coastline, but also a fun boardwalk with hundreds of games , rides and sightseeing. The boardwalk has a fun, old-timey Americana feel to it which adds to Santa Cruz overall attraction. One of the best locations to stay in Santa Cruz is Seabright due to its superb location. While it is located steps away from the beach, it is also right around the corner from the Santa Cruz Warrior arena and downtown Santa Cruz where you can dine and shop to your heart's content on Pacific Avenue. A luxury vacation rental in Seabright, surrounded by a variety of amenities makes for an amazing holiday. Check out surfcityrentals.com to snag yourself the perfect vacation rental in Seabright. 
A few final thoughts about staying in Santa Cruz:
Above are just a few of the many reasons why vacation rentals are better than hotels. If you're ready to experience ultimate comfort, privacy and luxury then a vacation rental is the choice for you. Santa Cruz has so much to offer that simply cannot be fully enjoyed from inside a hotel. Live like a local right in the heart of Santa Cruz in your own vacation rental, experiencing all the city has to offer up close and personal. If you're interested in making the most of your vacation, check out surfcityrentals.com. With some of the best vacation rentals in Santa Cruz county, they are bound to have a home that is right for you!
---
Three Frequently Asked Questions About Vacation Rentals vs. Hotels in Santa Cruz
Why are Santa Cruz vacation rentals better than hotels?
Santa Cruz vacation rentals are better than hotels because of the multiple extra benefits they include. More privacy is one of the main reasons, with an entire house to yourself, no sharing lifts or dining halls. Extra space means you can have large family gatherings, host friends and no cramming into small stuffy hotel rooms.
Are Santa Cruz vacation rentals worth it to stay for my next vacation?
Yes, a Santa Cruz vacation rental is worth it for your next vacation as you have much more luxuries included in your price compared to what you get with a hotel. When you stay in a vacation home, you have all the comforts of home with the added convenience of being close to all the fun of Santa Cruz.
Are vacation rentals in Santa Cruz cheaper than hotels?
How much you want to spend on a vacation rental is up to you. There are multiple choices of rentals that range from modest cottages to luxury villas, whatever suits you and your budget is achievable from the sheer choice of homes.