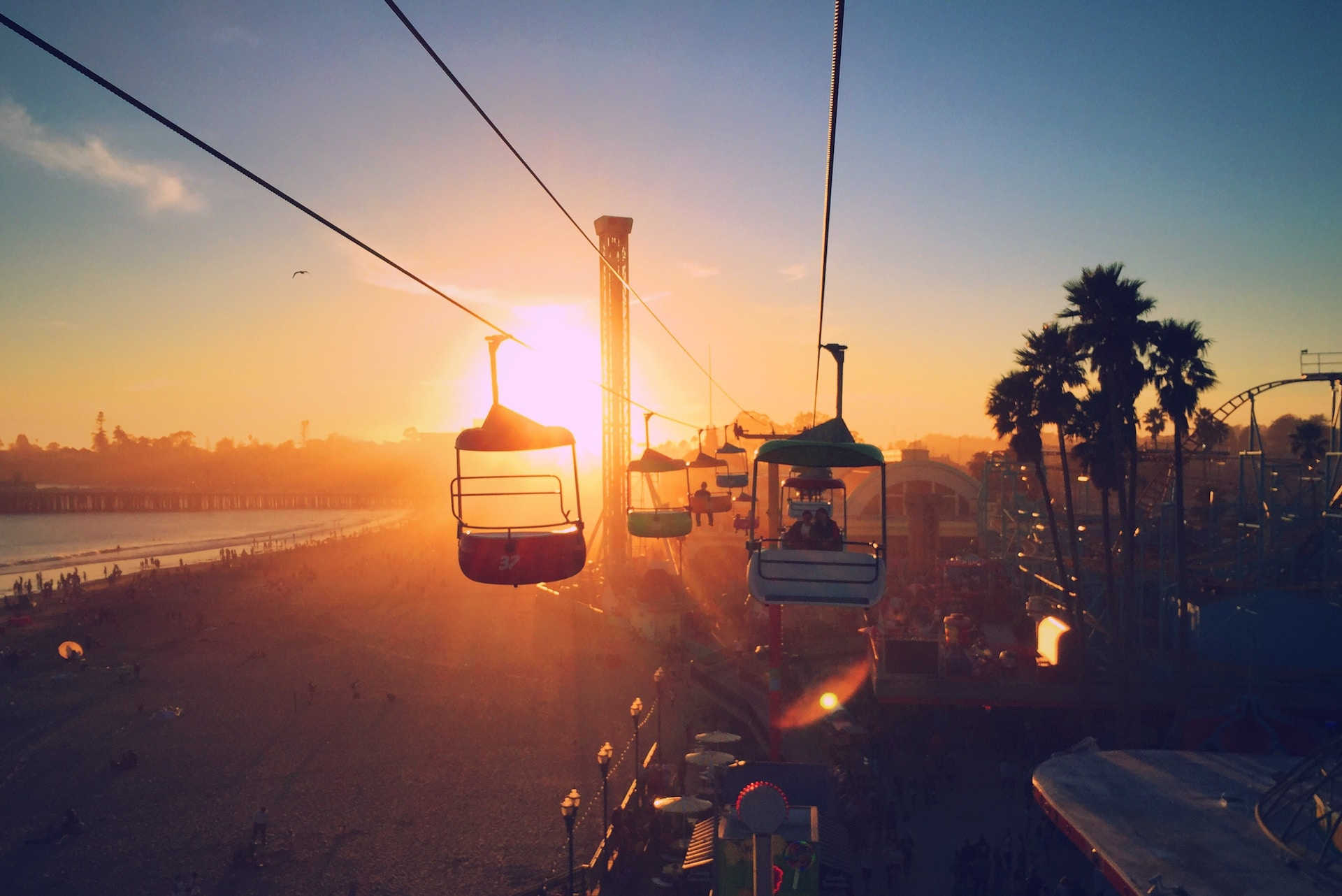 Neighborhood Guide
Discover the Best Things to Do in Santa Cruz with Surf City Rentals' Neighborhood Guide!
In need of some local knowledge? This is the perfect place to see what should be on your agenda in
A hour south of San Francisco, you'll find Santa Cruz – charming coastal town known for its gorgeous beaches, stunning redwood forests, and exciting attractions. Like most destinations, and to get the most out of your stay, put your comfy shoes on, and experience the city than by exploring Santa Cruz's diverse neighborhoods. All the neighborhoods offer something special and exciting, whether it be great restaurants, cool museums or amazing beaches. You're bound to find one you particularly love, and maybe even stay a while, and you'll certainly want to return!
Here's a guide to some of the top things to do in Santa Cruz, organized by neighborhood;
Pleasure Point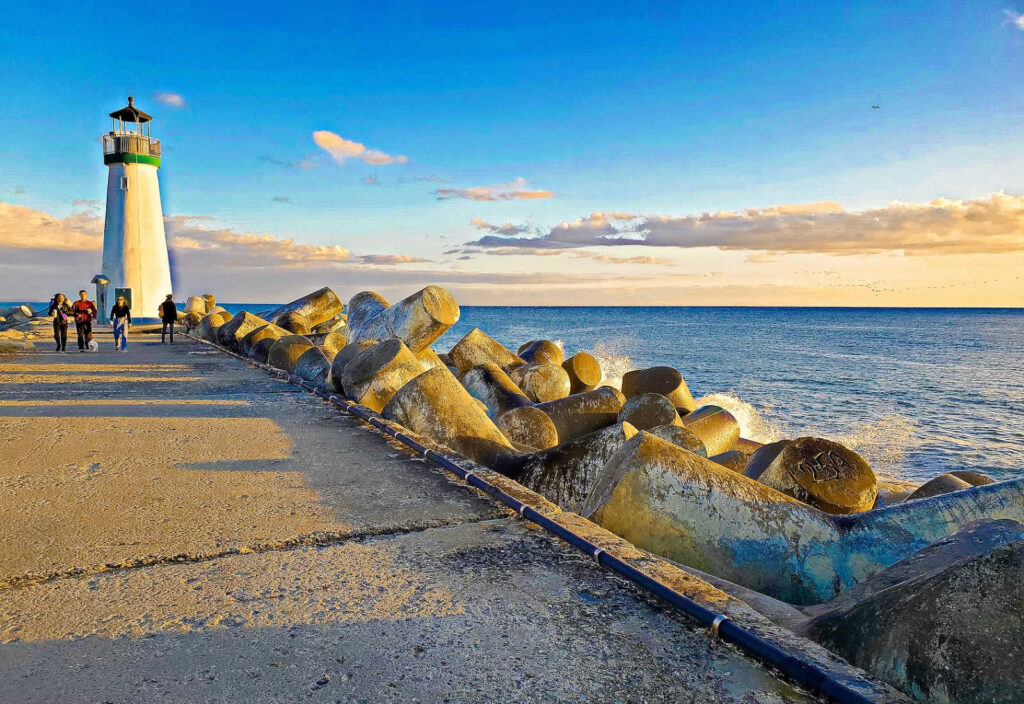 Walkable + Bikeable From Your Pleasure Point Rental
Located on the shores of beautiful Monterey Bay, Pleasure Point is the gem of Santa Cruz County. A surfer's paradise, Pleasure Point is home to more than a dozen famous surf breaks that draw surfers from around the world (in fact, Pleasure Point is home to Jack O'Neill – wetsuit pioneer and founder of O'Neill Clothing).
This neighborhood is 100% walkable giving you easy access to coffee houses, surf shops, craft breweries and shopping that will have you extending your stay in Pleasure Point. Whether cruising East Cliff Drive on a beach cruiser or via flip flops, this iconic neighborhood has it all. You'll instantly see why Silicon Valley's elite have their beach house 'office' in a place where salty air and views of Monterey Bay are instantly accessible.
Whether you're coming to Pleasure Point on vacation or business, you'll find lots of exciting attractions in this beautiful coastal village. Check out these exciting attractions during your visit to Pleasure Point.
Hit the Stores
Pleasure Point's commercial center is just a short walk from the Pleasure Point beach – at 41st Avenue and Portola Drive. Browse the quirky local shops, high-end boutiques, and numerous art galleries in the downtown corridor. You'll find an eclectic mix of vintage shops, surf stores, home goods and coastal decor boutiques, and more.
Head to the Beach
You're visiting Pleasure Point in Santa Cruz County, California, so you know the beach has to be on your to-do list. Fortunately, the area has several excellent options to choose from. One of the most notable is, of course, Pleasure Point Beach. A popular Santa Cruz surf spot, Pleasure Point Beach offers a view of the beautiful coast and plenty of space to enjoy a picnic with the family.
Insider Tip: Pleasure Point is the setting for the cult-famous surf movie Chasing Mavericks. To see where the movie was filmed, visit Pleasure Point Beach, Pleasure Point Park, and East Cliff Drive.
Grab a Bite to Eat
Once you've had your share of surf and sun, hit the shade and grab something delicious to eat. Pleasure Point offers an eclectic assortment of Mexican food, burrito joints, and ethnic cuisine. There is something to satisfy all taste buds!
Local favorites include The Penny Ice Creamery, Pleasure Pizza, and the food trucks at the weekly Live Oak Farmers Market.
Capitola Village
(Walkable + Bikeable From Your Village Rental)
There's a reason why Capitola-by-the-Sea has been recognized for being the ultimate oceanside
There's a reason why Capitola-by-the-Sea has been recognized for being the ultimate oceanside getaway. Literally within minutes, you'll have sand between your toes as you try to choose which ocean-front restaurant you should try first.
Shopping, beach activity rentals, wine tasting, and award-winning events can be accessed within just a couple blocks of your new Capitola beach house headquarters, where driving isn't necessary and resort living is right outside your front door.
Seabright
(Walkable + Bikeable From Your Seabright Rental)
Seabright is a laid-back neighborhood with a small beach vibe. Here, you can relax on the Seabright State Beach, a popular spot for sunbathing and swimming. Why not explore Santa Cruz Harbor, a picturesque marina with a variety of restaurants and shops. The Santa Cruz Beach Boardwalk is also accessible from Seabright, just a short walk away.
When we say the sand is literally steps away, we mean it. All our Seabright area homes let you live like a local, as they're located in the heart of this coveted neighborhood. Seabright has its own craft brewery, farm-to-table restaurant district and popular beach-side restaurants and recreation.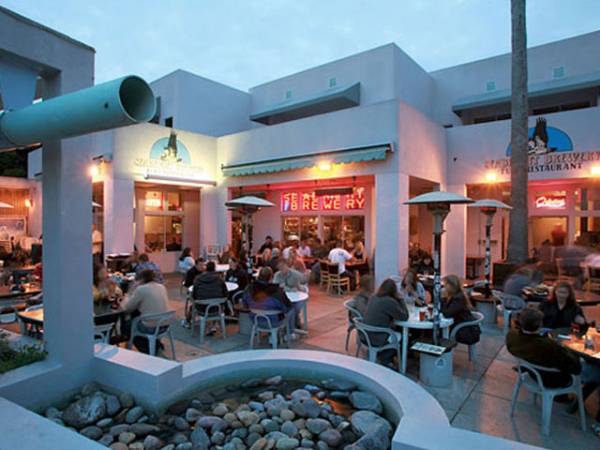 While being located seconds from the sand is what these homes are all about, you'll also be just minutes from the Santa Cruz Warriors arena and downtown Santa Cruz's Pacific Avenue, where you can dine and shop to your heart's desire.
Westside
Walkable From Seabright + Driveable From Village & Pleasure Point Rentals
The Westside neighborhood is home to some of the city's most iconic attractions, including the Santa Cruz Beach Boardwalk, a classic amusement park featuring thrilling rides, delicious food, and live entertainment. Other highlights of the Westside include the Natural Bridges State Beach, famous for its natural rock formations and abundant wildlife.
For the science lovers, why not visit the Seymour Marine Discovery Center, an educational marine science museum. Who said vacations can't be educational?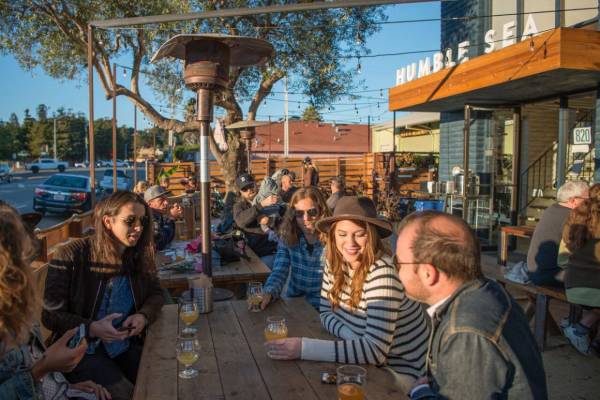 Craft breweries and wine tasting are very popular here, and make for the perfect date night or night out with friends. Lest we forget the iconic West Cliff Drive walking path, all of which should be on your places to explore list when visiting this northern portion of Santa Cruz.
While farm-to-table-style restaurants and surf shops are tucked into this unique commercial/residential neighborhood, you can also hike and bike the trails that extend from the sea to mountain tops that overlook the great Pacific.
Downtown Santa Cruz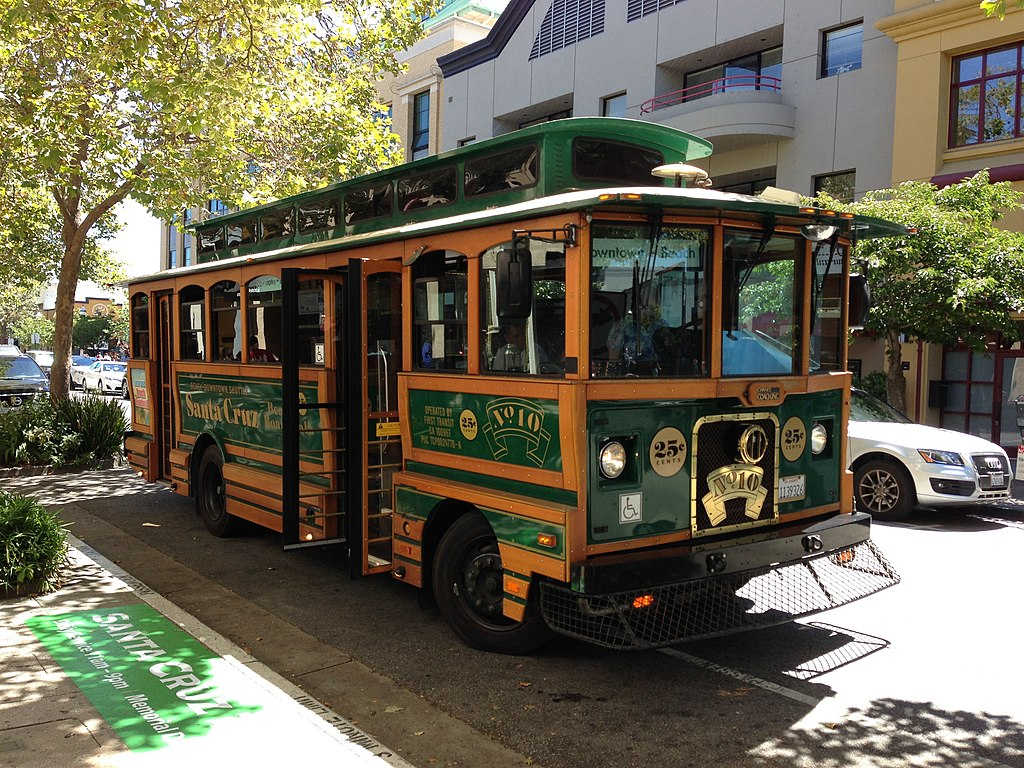 Photo credit: Runner1928, CC BY-SA 3.0, via Wikimedia Commons
Bikeable From Seabright + Driveable From Village & Pleasure Point Rentals
Downtown Santa Cruz is a vibrant area filled with boutiques, art galleries, and restaurants. Take a stroll down Pacific Avenue, the main street of downtown, and discover all the unique shops with eclectic souvenirs. Curb your cravings at one of the many restaurants with local flavors, all within a few blocks bursting with amazing finds!
If you are interested in family-friendly activities, you can also visit the Santa Cruz Museum of Natural History, an interactive museum showcasing the region's diverse wildlife and ecology.
Aptos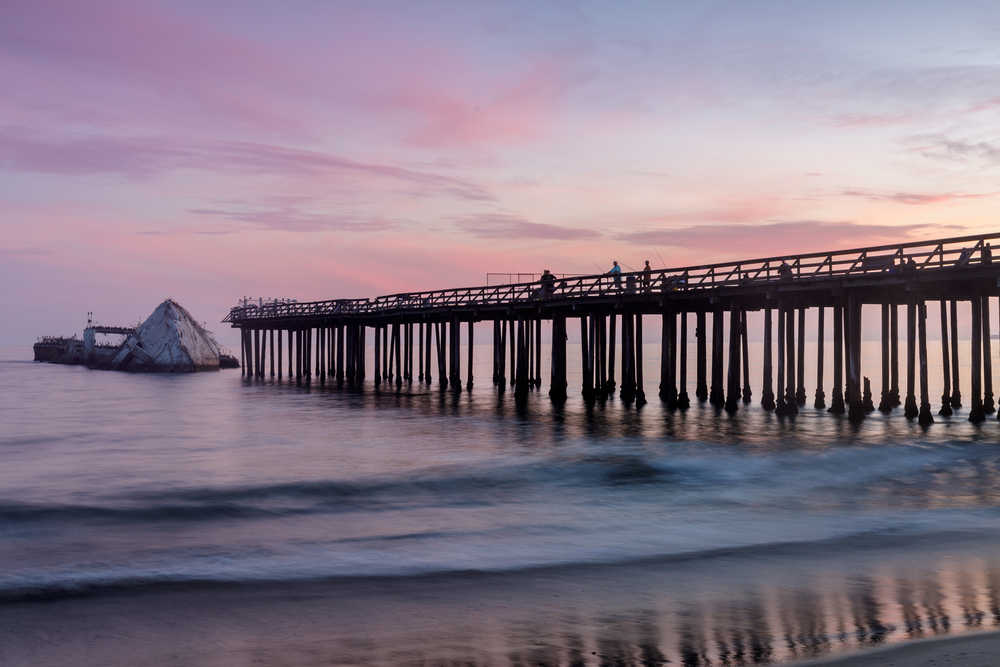 Are you looking for a quiet beachfront community where you can relax, unwind, and recharge? Aptos is calling your name. Located in beautiful Santa Cruz County, Aptos includes the Rio Del Mar, Seacliff, historic Aptos Village, and Seascape areas.
Aptos is also the gateway to the Forest of Nisene Marks State Park. This is where hikers, bikers, and recreationists of all kinds take advantage of the 10,000 acres of trails, redwood groves, and panoramic views of Monterey Bay.
Whether you're visiting Aptos for business or enjoying a family getaway, you'll soon find that this seaside escape offers a truly unique experience.
Check out these popular attractions in the Aptos area:
Head to the Beach
Seacliff State Beach is known for its picturesque fishing pier and the half-sunk concrete freighter docked to it. The lovingly-named "Cement Ship" was built as a freighter at the end of World War I, but suffered fatal blows from winter storms. 
Today the ship (which is more than 100 years old) makes a stunning landmark and serves as an artificial reef for marine life in the area. Take a picnic and a camera, and enjoy the view offered by this beautiful location – it's especially stunning at sunset and sunrise.
Alternately, take the whole family (and your four-legged friend) to Rio Del Mar State Beach. The area offers plenty of space to kick back and relax, throw the stick for Fido, or enjoy a beach fire in the evening.
Visit the Aptos History Museum
Aptos was once a bustling railroad and logging community, and signs of those industries remain. At the Aptos History Museum, you'll find a collection of artifacts, photographs, and other remnants from years gone by. This is also an excellent place to learn more about the native inhabitants of the land that is now Aptos – the Ohlone Indians. 
Go Shopping
Aptos Village is the town center of Aptos. A charming, welcoming district, Aptos Village is a walkable, family-friendly destination for shopping, dining, and more. Visit the numerous boutiques, art galleries, and local stores, you're bound to pick up something no one else will have. Grab a coffee at one of the artisan cafes, or enjoy a delicious meal in one of Aptos's famous hometown restaurants.
Eastside
The Eastside neighborhood is a bustling area full of local businesses, shops, and restaurants. Here, you can explore the Santa Cruz Museum of Art & History, a cultural hub showcasing the city's history and creativity. Why not catch a performance at the Kuumbwa Jazz Center, a renowned jazz venue featuring live shows from local and international artists. For nature lovers, the Pogonip open space reserve offers miles of scenic hiking trails through redwood forests.
With so much to see and do in Santa Cruz, exploring the city's neighborhoods is an essential part of any visit. Whether you're seeking thrilling amusement park rides or peaceful hikes through the redwoods, Santa Cruz has something for everyone.
Plan your trip today and experience the best things to do in Santa Cruz!
5 frequently asked questions about things to do in Santa Cruz and its neighborhoods
What are some must-see attractions in Santa Cruz?
Santa Cruz is known for its iconic attractions, such as the Santa Cruz Beach Boardwalk, the Natural Bridges State Beach, the Seymour Marine Discovery Center, and the Santa Cruz Museum of Art & History. These attractions offer something for everyone and are a great way to experience the culture and natural beauty of the city.
What are some fun outdoor activities to do in Santa Cruz?
Santa Cruz is a nature lover's paradise, offering numerous opportunities for outdoor activities. Some popular options include hiking through the redwood forests, surfing or swimming at the beaches, kayaking or paddle boarding in the Monterey Bay, and biking along the coastal trails.
What are the best neighborhoods to stay in when visiting Santa Cruz?
Santa Cruz has a variety of neighborhoods to choose from, each offering its own unique charm. Some popular neighborhoods for visitors include the Westside, which is close to the Santa Cruz Beach Boardwalk and other attractions; the Eastside, which is home to a variety of shops and restaurants; and Seabright, which offers a relaxed beach town vibe.
What is the best time of year to visit Santa Cruz?
The best time to visit Santa Cruz is during the summer months (June-August) when the weather is warm and sunny, and the beaches are bustling with activity. However, the spring and fall months (April-May and September-October) also offer mild weather and fewer crowds.
What are some family-friendly activities to do in Santa Cruz?
Santa Cruz is a great destination for families, with plenty of activities for kids of all ages. Some popular family-friendly attractions include the Santa Cruz Beach Boardwalk, the Monterey Bay Aquarium, the Mystery Spot, and the Roaring Camp Railroads. Additionally, the beaches and parks offer plenty of space for kids to play and explore.